Wir stellen in unregelmäßigen Abständen ein*e Autor*in und die entsprechenden Bücher vor. Dieses Feature wird bei uns im Laden auf dem Mitteltisch präsentiert, ich stelle es dir aber auch hier noch einmal vor.
Im September 2021 stellen wir dir die britische Autorin Talia Hibbert vor, diesmal sogar inklusive 10 ihrer Bücher.
Die meisten Bücher von Talia Hibbert sind auf Englisch, das erste Buch der Brown-Schwestern-Trilogie gibt es mittlerweile aber auch schon auf Deutsch und der zweite Titel folgt im Januar 2022).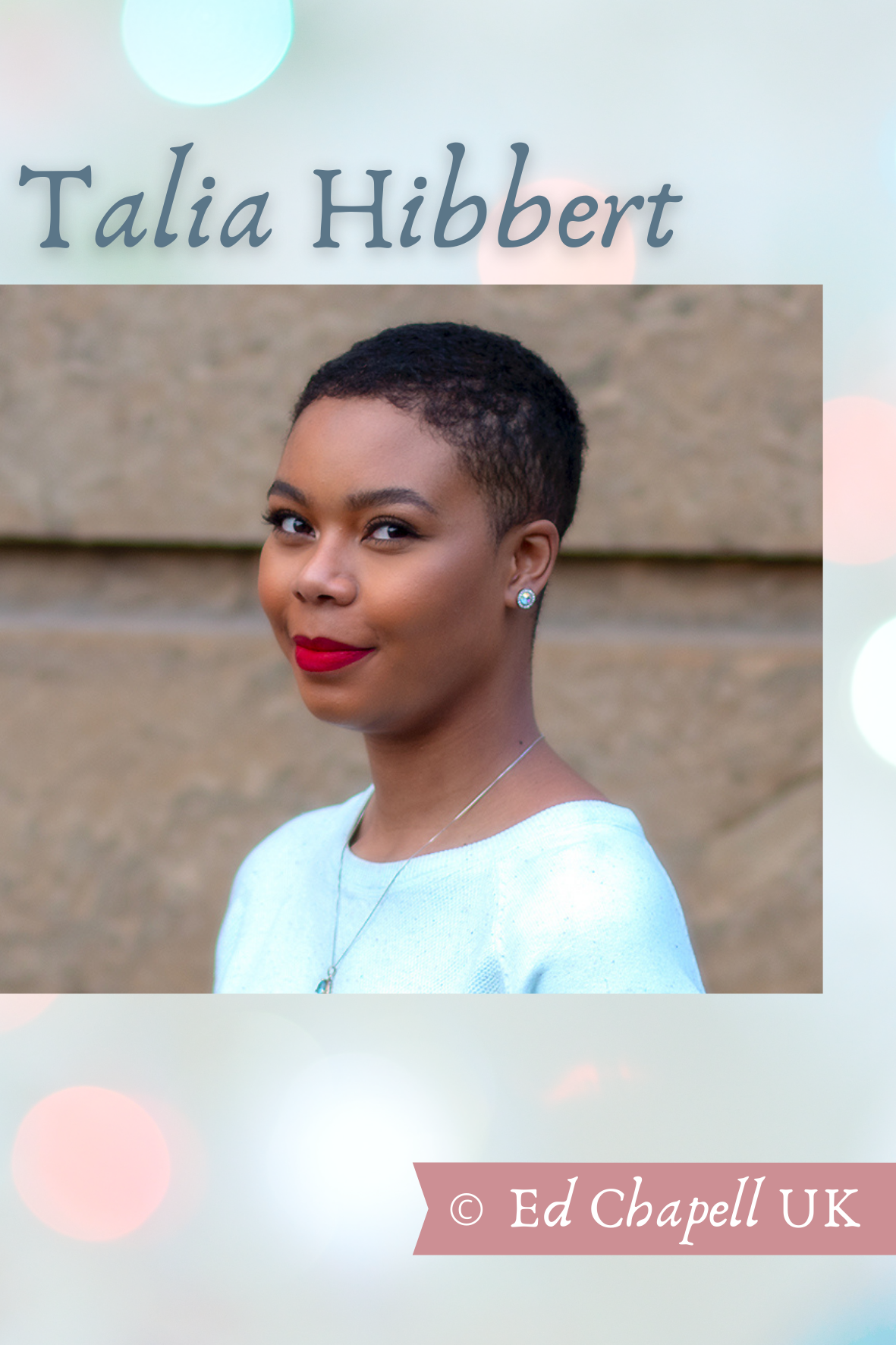 Talia Hibbert hatte schon als Kind den Traum, Schriftstellerin zu werden. Sie nutzte schließlich das Erbe ihrer Großmutter, um ihre Karriere zu starten und begann 2017 damit, ihre Bücher selbst zu veröffentlichen.
Sie schreibt heiße, diverse Liebesromane und gab innerhalb der ersten beiden Jahren 13 Bücher heraus. Viele ihrer Protagonist*innen sind Teil einer marginalisierten Gruppe, mit der sich Talia Hibbert teilweise auch selbst identifiziert.
Viele Charakterere sind Schwarze Frauen. Die Hauptprotagonistin aus "Get a life, Chloe Brown" (Deutsche Übersetzung: " Kissing Chloe Brown") lebt mit chronischen Schmerzen. (Talia Hibbert lebt selbst mit Fibromyalgie). Ruth, die Protagonistin aus "A girl like her" ist Autistin. Bei "Work for it", dem queeren Roman von Talia Hibbert, lebt einer der Charaktere mit einer Depression.
Die Romane enthalten stets ein breites Spektrum an Körpertypen. Zudem ist ein Element der enthaltenen Liebesszenen die Tatsache, dass diese nur mit ausdrücklicher Zustimmung der Beteiligten stattfindet. (Consent)
Die Brown-Schwestern-Trilogie
Get a life, Chloe Brown
Inhalt:
Chloe Brown is a chronically ill computer geek with a goal, a plan, and a list. After almost—but not quite—dying, she's come up with seven directives to help her "Get a Life", and she's already completed the first: finally moving out of her glamorous family's mansion. The next items?
Enjoy a drunken night out.
Ride a motorcycle.
Go camping.
Have meaningless but thoroughly enjoyable sex.
Travel the world with nothing but hand luggage.
And… do something bad.
But it's not easy being bad, even when you've written step-by-step guidelines on how to do it correctly. What Chloe needs is a teacher, and she knows just the man for the job.
Redford 'Red' Morgan is a handyman with tattoos, a motorcycle, and more sex appeal than ten-thousand Hollywood heartthrobs. He's also an artist who paints at night and hides his work in the light of day, which Chloe knows because she spies on him occasionally. Just the teeniest, tiniest bit.
But when she enlists Red in her mission to rebel, she learns things about him that no spy session could teach her. Like why he clearly resents Chloe's wealthy background. And why he never shows his art to anyone. And what really lies beneath his rough exterior.
Kurzinfo zu "Get a life, Chloe Brown":
Sprache: Englisch
Erscheinungsjahr: 2019
Seitenzahl: 384 Seiten
Hier findest du "Get a life, Chloe Brown" im kohsie Onlineshop.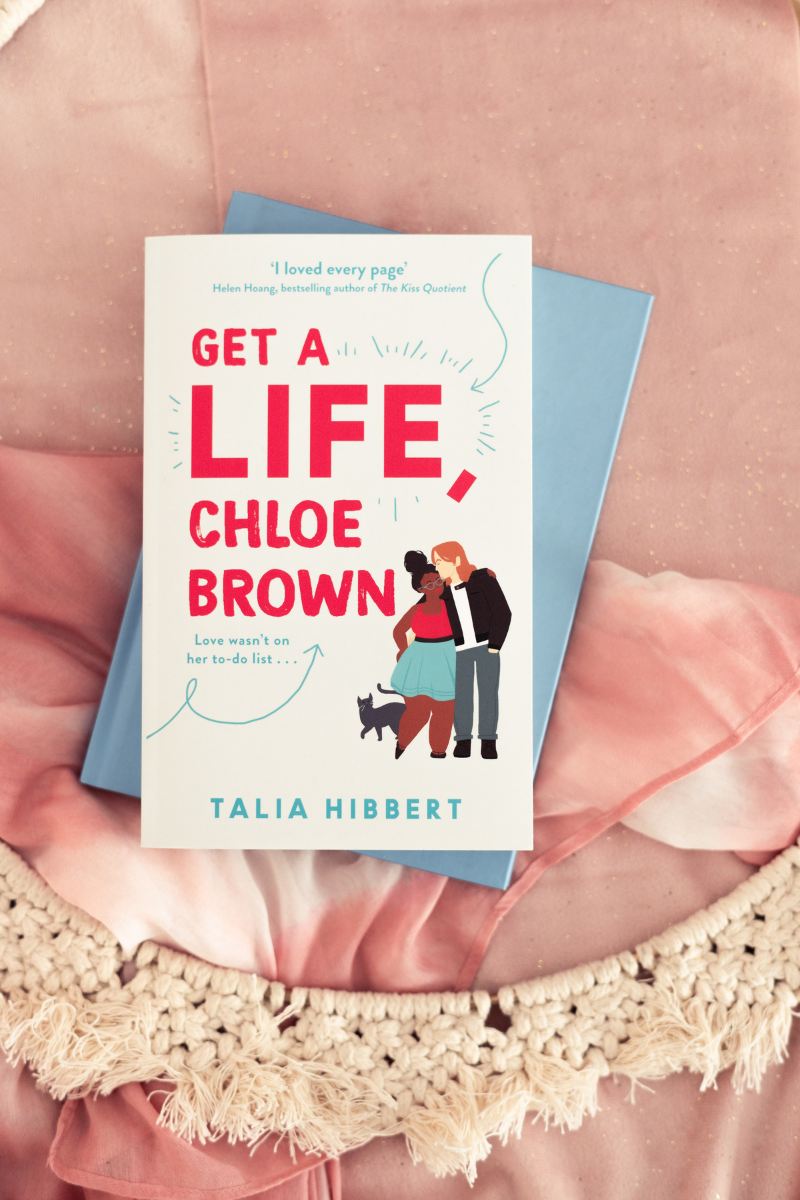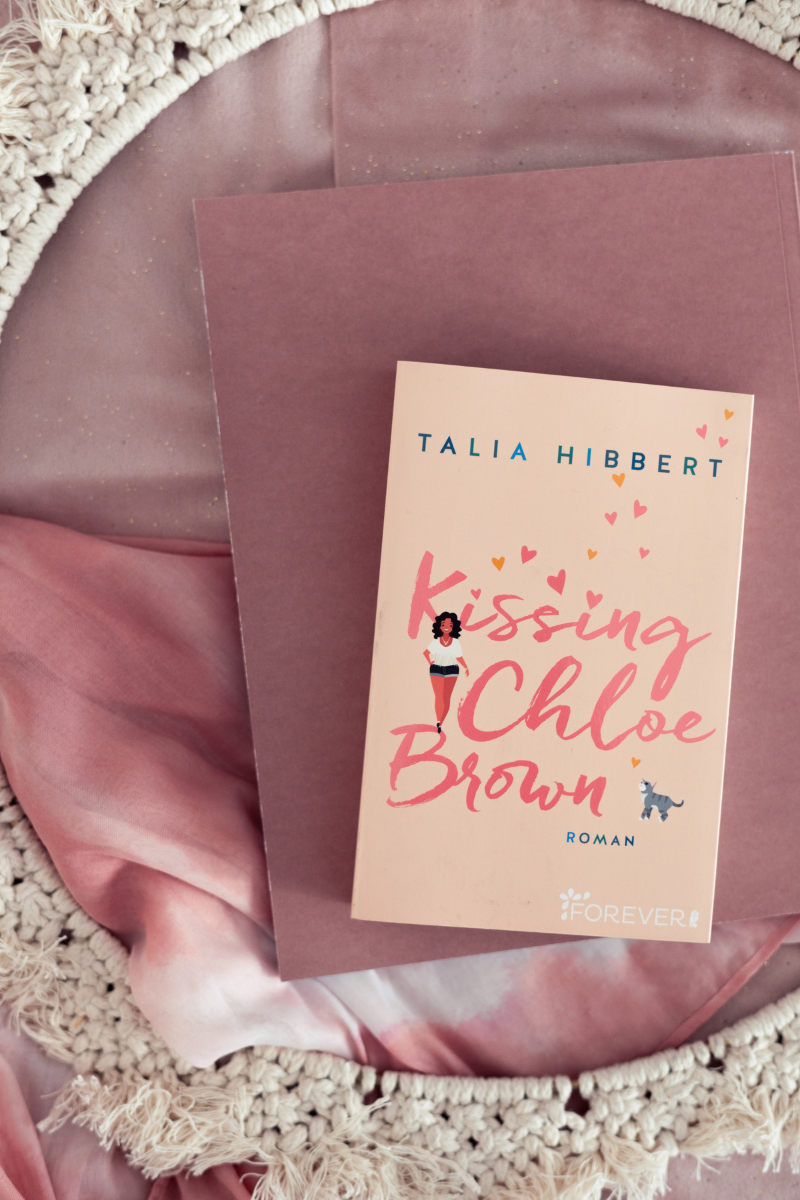 Kissing Chloe Brown
Inhalt:
Info: Kissing Chloe Brown ist die deutsche Übersetzung zu "Get a life, Chloe Brown"
Es ist nie zu spät, um über den eigenen Schatten zu springen!
Chloe Brown ist chronisch krank. Nachdem sie fast von einem Auto überfahren wurde, fasst sie den Entschluss, sich von ihren Beschwerden nicht mehr einschränken zu lassen. Sie will das Leben in vollen Zügen genießen – inklusive Kätzchen von Bäumen retten, unfreundlichen Nachbarn Kaffee in den Briefkasten schütten und auch mal eine unverbindliche Affäre anfangen. Doch Chloe merkt schnell, dass es nicht leicht ist, über den eigenen Schatten zu springen. Was sie braucht, ist ein Lehrer!
Red Morgan hat Tattoos, ein Motorrad und mehr Sexappeal als so mancher Hollywoodstar. Er ist außerdem Chloes neuer Nachbar und wäre die perfekte Unterstützung auf ihrer Mission. Doch nachdem Chloe Red für ihr Vorhaben gewonnen hat, erfährt sie mehr über ihn, als ihr lieb ist. Zum Beispiel, warum er etwas gegen ihre reiche Familie hat. Und was wirklich hinter seinem rauen Äußeren steckt …
Kurzinfo zu "Kissing Chloe Brown":
Sprache: Deutsch
Erscheinungsjahr: 2020
Seitenzahl: 400 Seiten
Take a hint, Dani Brown
Inhalt:
Danika Brown knows what she wants: professional success, academic renown, and an occasional roll in the hay to relieve all that career-driven tension. But romance? Been there, done that, burned the T-shirt. Romantic partners, whatever their gender, are a distraction at best and a drain at worst. So Dani asks the universe for the perfect friend-with-benefits—someone who knows the score and knows their way around the bedroom.
When big, brooding security guard Zafir Ansari rescues Dani from a workplace fire drill gone wrong, it's an obvious sign: PhD student Dani and former rugby player Zaf are destined to sleep together. But before she can explain that fact to him, a video of the heroic rescue goes viral. Suddenly, half the internet is shipping #DrRugbae—and Zaf is begging Dani to play along. Turns out his sports charity for kids could really use the publicity. Lying to help children? Who on earth would refuse?
Dani's plan is simple: fake a relationship in public, seduce Zaf behind the scenes. The trouble is, grumpy Zaf is secretly a hopeless romantic—and he's determined to corrupt Dani's stone-cold realism. Before long, he's tackling her fears into the dirt. But the former sports star has issues of his own, and the walls around his heart are as thick as his… um, thighs.
The easy lay Dani dreamed of is now more complex than her thesis. Has her wish backfired? Is her focus being tested? Or is the universe just waiting for her to take a hint?
Kurzinfo zu "Take a hint, Dani Brown":
Sprache: Englisch
Erscheinungsjahr: 2020
Seitenzahl: 400 Seiten
Hier findest du "Take a hint, Dani Brown" im kohsie Onlineshop.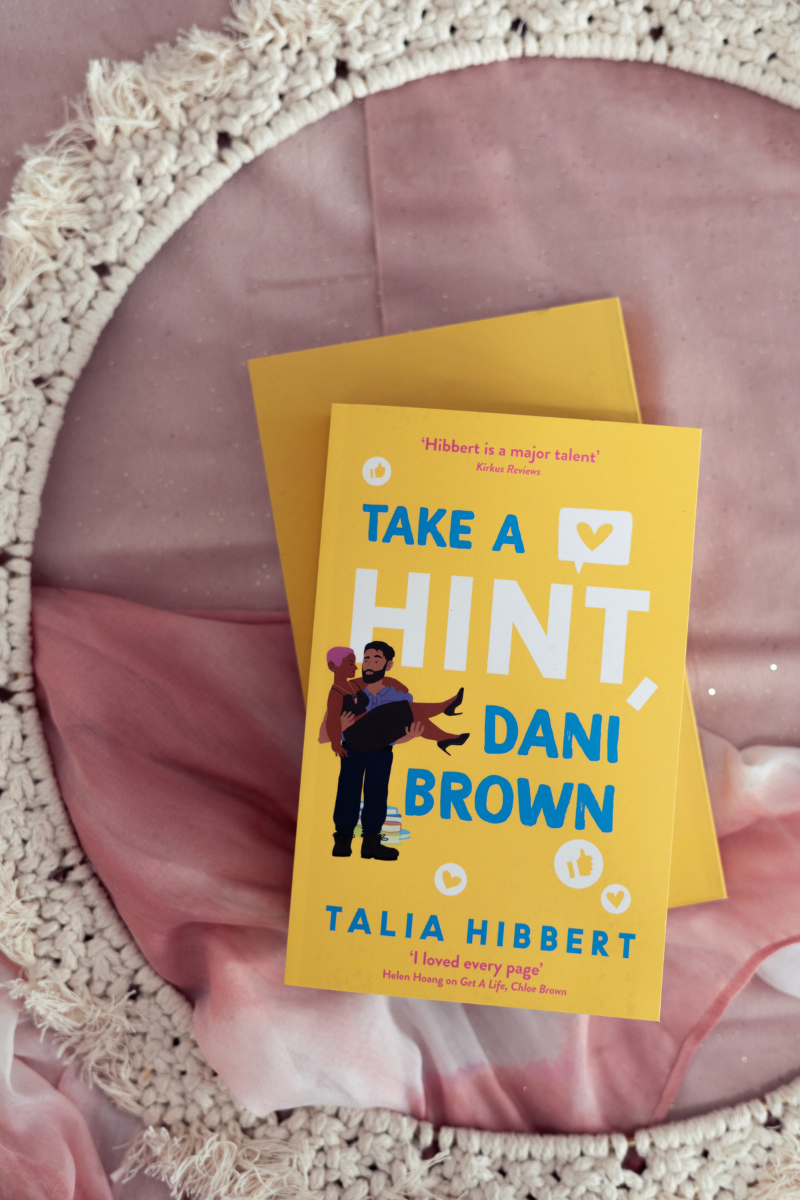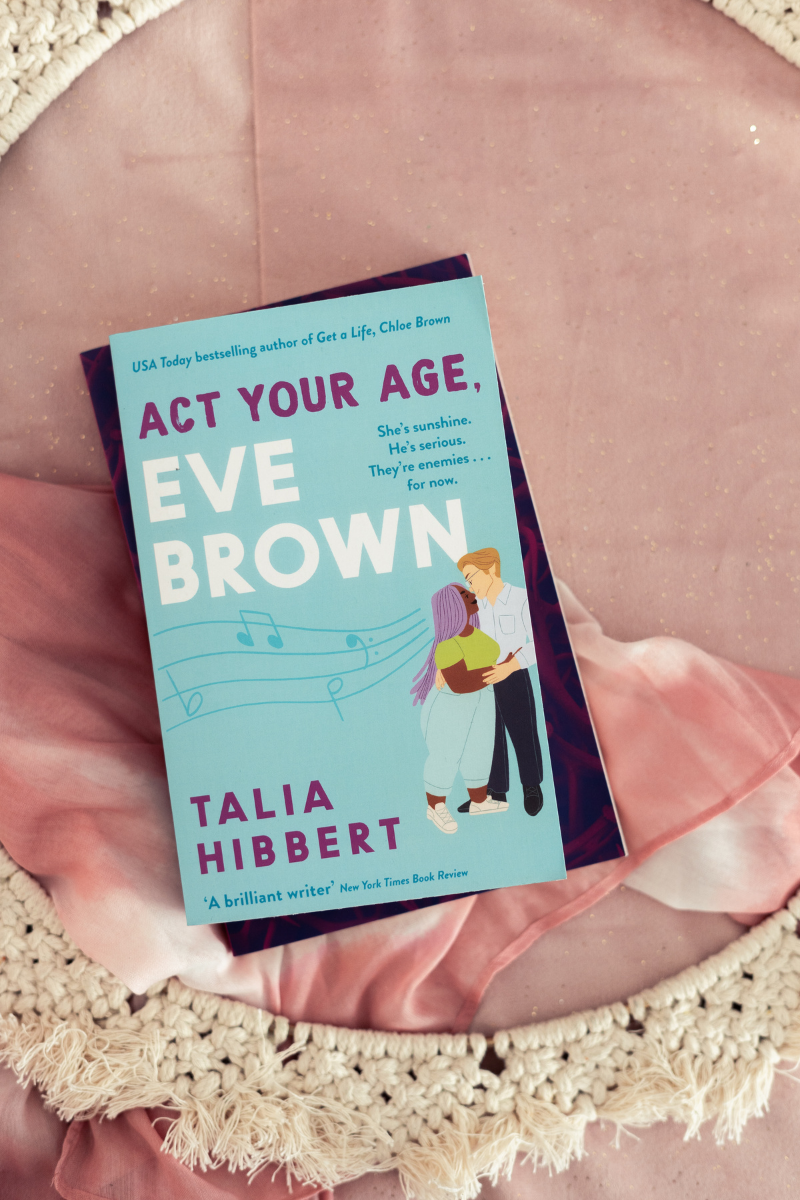 Act your age, Eve Brown
Inhalt:
Eve Brown is a certified hot mess. No matter how hard she strives to do right, her life always goes horribly wrong. So she's given up trying. But when her personal brand of chaos ruins an expensive wedding (someone had to liberate those poor doves), her parents draw the line. It's time for Eve to grow up and prove herself—even though she's not entirely sure how…
Jacob Wayne is in control. Always. The bed and breakfast owner's on a mission to dominate the hospitality industry and he expects nothing less than perfection. So when a purple-haired tornado of a woman turns up out of the blue to interview for his open chef position, he tells her the brutal truth: not a chance in hell. Then she hits him with her car—supposedly by accident. Yeah, right.
Now his arm is broken, his B&B is understaffed, and the dangerously unpredictable Eve is fluttering around, trying to help. Before long, she's infiltrated his work, his kitchen—and his spare bedroom. Jacob hates everything about it. Or rather, he should. Sunny, chaotic Eve is his natural-born nemesis, but the longer these two enemies spend in close quarters, the more their animosity turns into something else. Like Eve, the heat between them is impossible to ignore… and it's melting Jacob's frosty exterior.
Kurzinfo zu "Act your age, Eve Brown":
Sprache: Englisch
Erscheinungsjahr: 2021
Seitenzahl: 400 Seiten
Hier findest du "Act your age, Dani Brown" im kohsie Onlineshop. 
Die Ravenswood Tetralogie
A girl like her
Inhalt:
She's the town pariah. He doesn't give a damn.
In Ruth Kabbah's world, comic books are king, silence is golden, and human contact is a pesky distraction. She doesn't like people, which works out just fine, because the people in this small town don't like her. The exception to that rule? Evan Miller, her way-too-charming next-door neighbour…
Ex-military man Evan is all tattooed muscle on the outside-and a big, cuddly teddy bear beneath. He's used to coaxing prickly people from their shells, but he's never met a woman quite like Ruth. Blunt, sarcastic, and secretly sad, she's his exact opposite. She's also his deepest desire.
Soon, Evan's steady patience and smouldering smiles are melting Ruth's reserve. But when small-town gossip from her past begins to poison her future, she's forced to make a choice. Should she trust Evan completely? Or is her heart safest alone?
Kurzinfo zu "A girl like her":
Sprache: Englisch
Erscheinungsjahr: 2018
Seitenzahl: 306 Seiten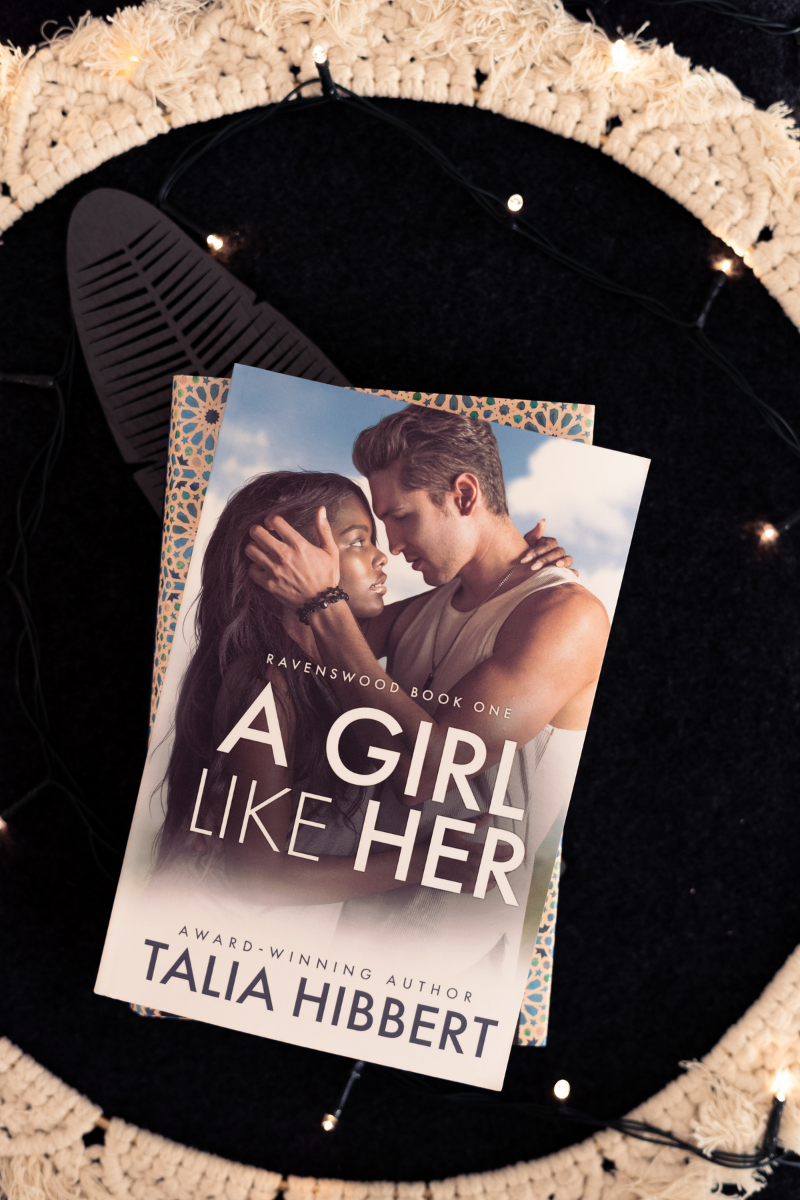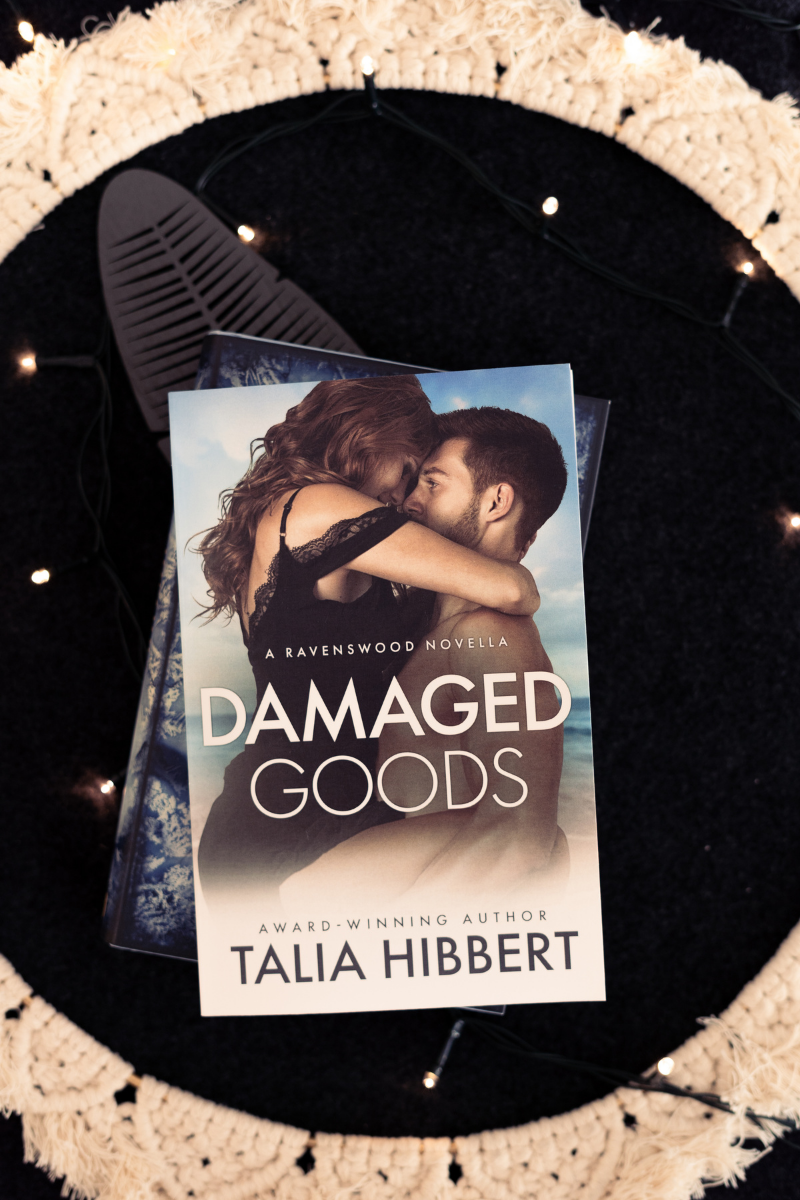 Damaged goods
Inhalt:
Second chances shouldn't feel so sinful.
Laura Burne's husband is a monster, her diamond ring is a trap, and her pregnancy is the push she needs to finally escape. She runs away seeking safety… and finds Samir Bianchi, her long-lost teenage sweetheart.
With his kind eyes and dirty smile, Samir's still hot as hell-and he still treats Laura like a goddess, baby bump and all. The wild boy she spent one magical summer with is every inch a man, and he's more than ready to care for her tiny family.
But Laura's been keeping a secret Samir might never forgive. When she finally confesses, will he remain by her side? Or is this fairytale ending too good to be true?
Kurzinfo zu "Damaged goods":
Sprache: Englisch
Erscheinungsjahr: 2018
Seitenzahl: 196 Seiten
Untouchable
Inhalt:
Sleeping with the staff wasn't part of the plan.
Sensible, capable, and ruthlessly efficient, Hannah Kabbah is the perfect nanny… until a colossal mistake destroys her career and shatters her reputation. These days, no-one in town will hire her-except Nathaniel Davis, a brooding widower with a smile like sin and two kids he can't handle.
Prim and proper Hannah is supposed to make Nate's life easier, but the more time he spends around his live-in nanny, the more she makes things… hard. He can't take advantage of her vulnerable position, but he can't deny the truth, either: with every look, every smile, every midnight meeting, Nate's untouchable employee is stealing his heart.
The trouble is, she doesn't want to keep it. Forbidden love isn't high on Hannah's to-do list, and trust isn't one of her strengths. When dark secrets threaten to destroy their bond, Nate's forced to start playing dirty. Because this reformed bad boy will break every rule to finally claim his woman.
Kurzinfo zu "Untouchable":
Sprache: Englisch
Erscheinungsjahr: 2018
Seitenzahl: 344 Seiten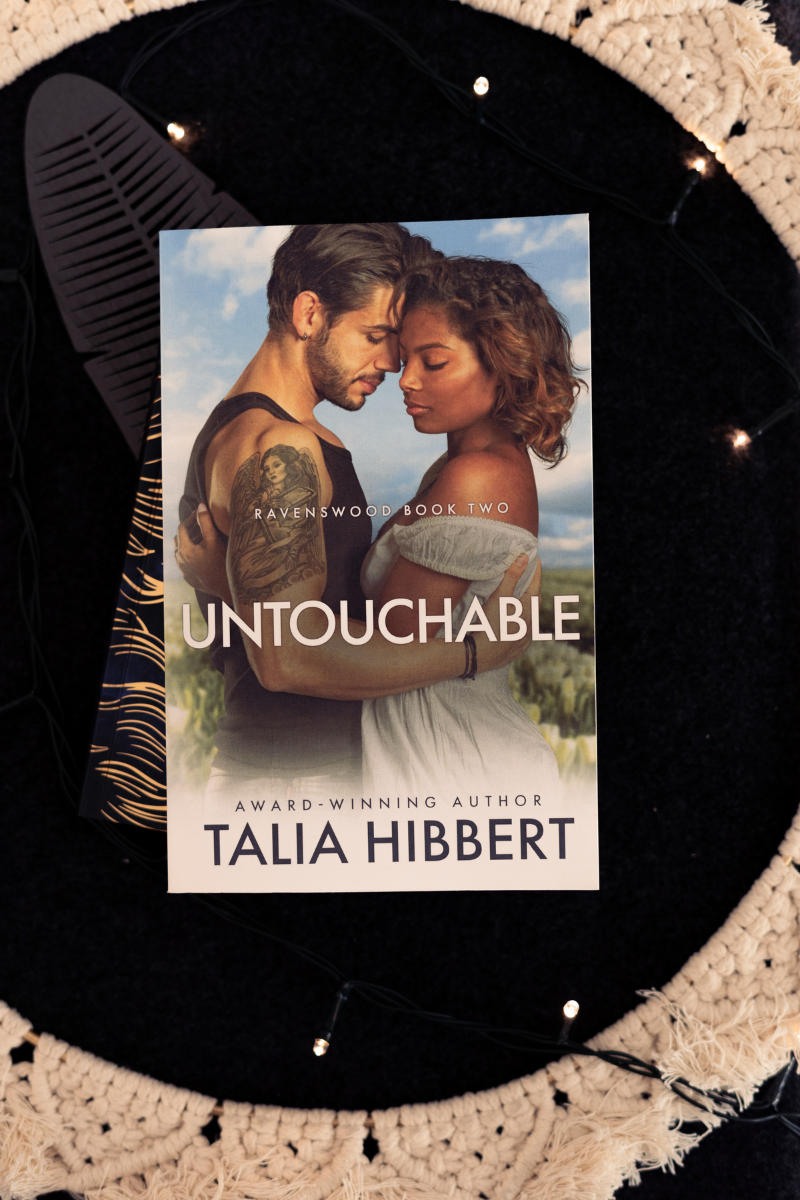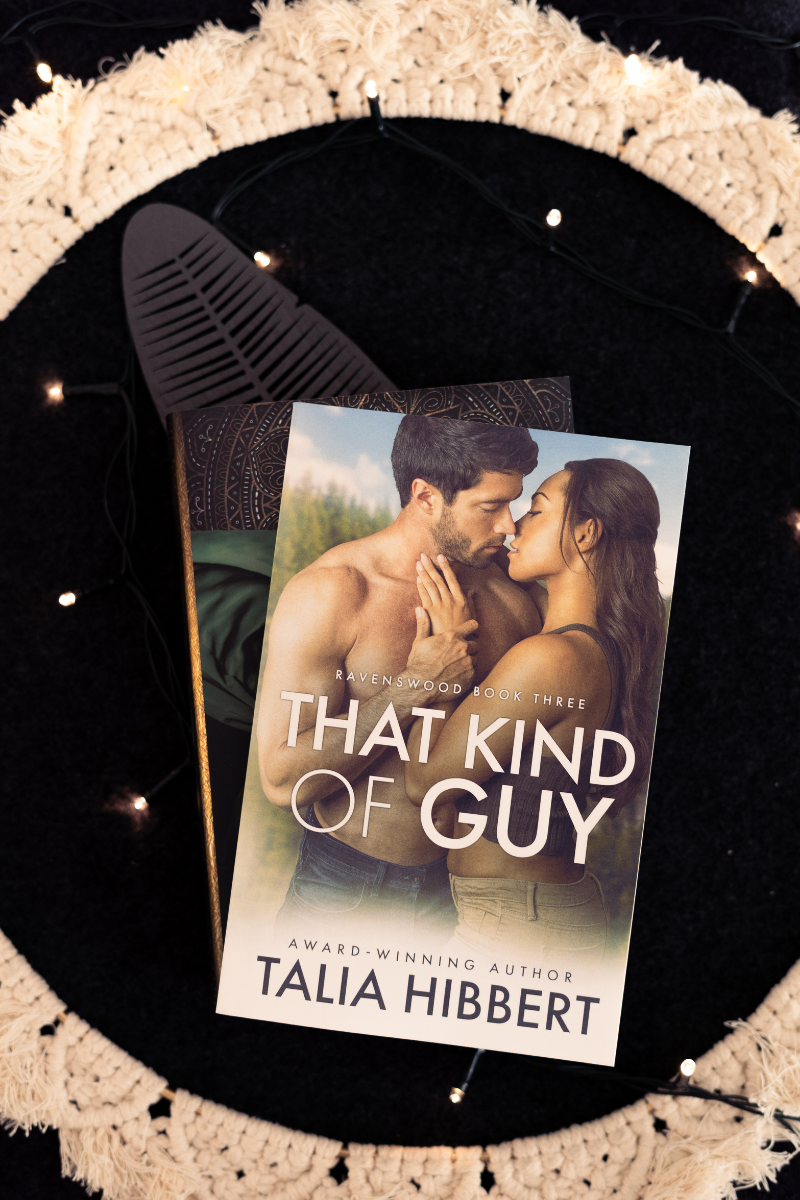 That kind of guy
Inhalt:
She wants a fake relationship. He needs something real.
If there's one thing Rae can't stand, it's pity. She's forty, frazzled, and fed up-so attending an awards ceremony alone while her ex swans about with his new wife? Not an option. To avoid total humiliation, Rae needs a date of her own. And her young, hot-as-hell new best friend is the perfect candidate…
Zach Davis, king of casual hookups, has a secret: the notorious womaniser craves emotional connection, and anonymous encounters leave him feeling hollow. After years of performance, Zach's desperate to be himself. So why does he agree to play Rae's fake boyfriend? And why does it feel so easy?
When the line between pretence and desire blurs, Zach's forced to face an unexpected truth: there's nothing phoney about his need for Rae. But the jaded divorcée's been hurt by playboy men before. Can a weekend of faking it prove that Zach's for real?
Kurzinfo zu "That kind of guy":
Sprache: Englisch
Erscheinungsjahr: 2019
Seitenzahl: 272 Seiten
The princess trap
Inhalt:
Cherry Neita is thirty, flirty, and done with men. As far as she can tell, they're overrated, overpaid, and underperforming-in every area of life. But a girl has needs, and the smoking-hot stranger she just met at the office seems like the perfect one-night stand…
Prince Ruben of Helgmøre is reckless, dominant, and famously filthy. The outcast royal is rebuilding his reputation-all for a good cause-but he can't resist a pretty face. And bossy whirlwind Cherry's got the face, the body, and the attitude to make Ruben's convictions crumble. Even better, when she propositions him, she has no idea who he really is.
But when paparazzi catch the pair, erm, kissing in an alleyway, Ruben's anonymity disappears faster than Cherry's knickers. Now the press is in uproar, the palace is outraged, and Ruben's reputation is back in the gutter. There's only one way to turn this disaster around-and it involves Cherry, some big fat lies, and a flashy diamond ring. On her left hand.
Unfortunately, Cherry isn't pleased with Ruben's 'fake engagement' scheme…
And neither is the king.
The Princess Trap is a steamy, diverse royal romance featuring a take-no-sh*t heroine and a misunderstood hero fighting to survive life at the palace. There's fake relationship fluff, a healthy dose of angst, and a guaranteed happily-ever-after. Please be aware: this story contains scenes of abuse that could trigger certain audiences.
Kurzinfo zu "The princess trap":
Sprache: Englisch
Erscheinungsjahr: 2021
Seitenzahl: 312 Seiten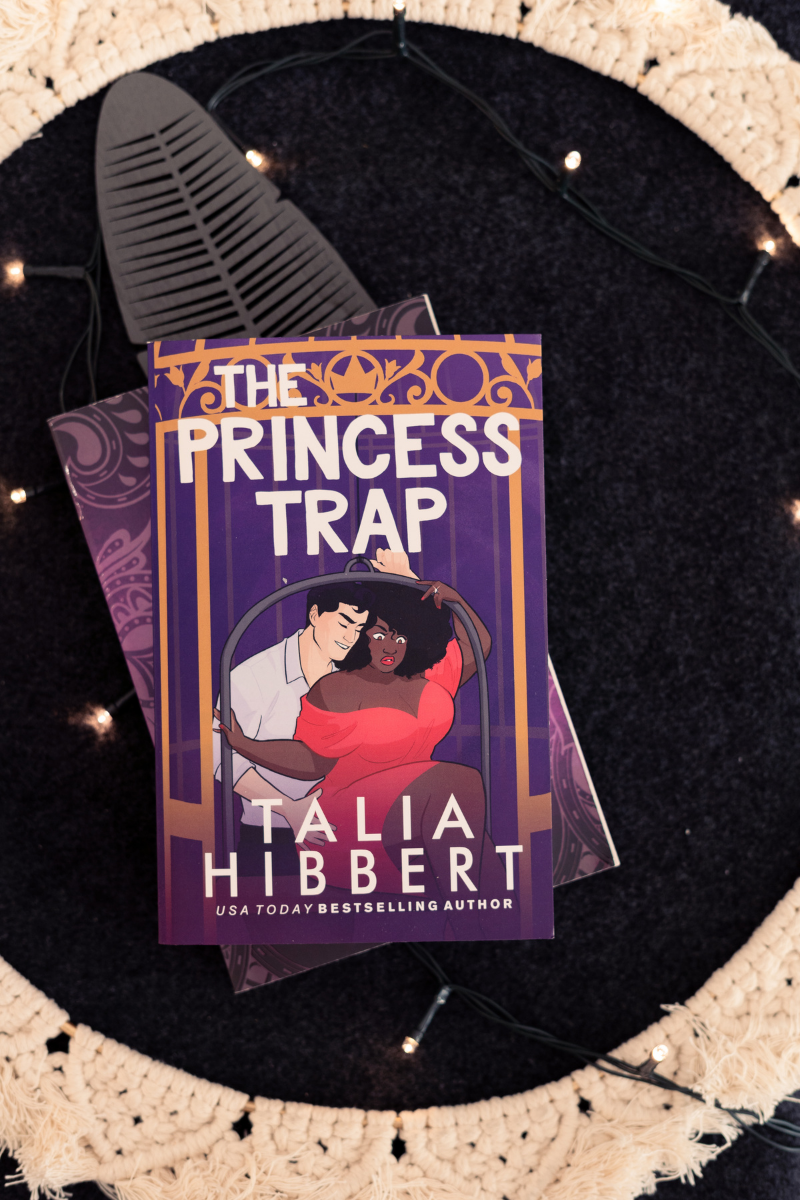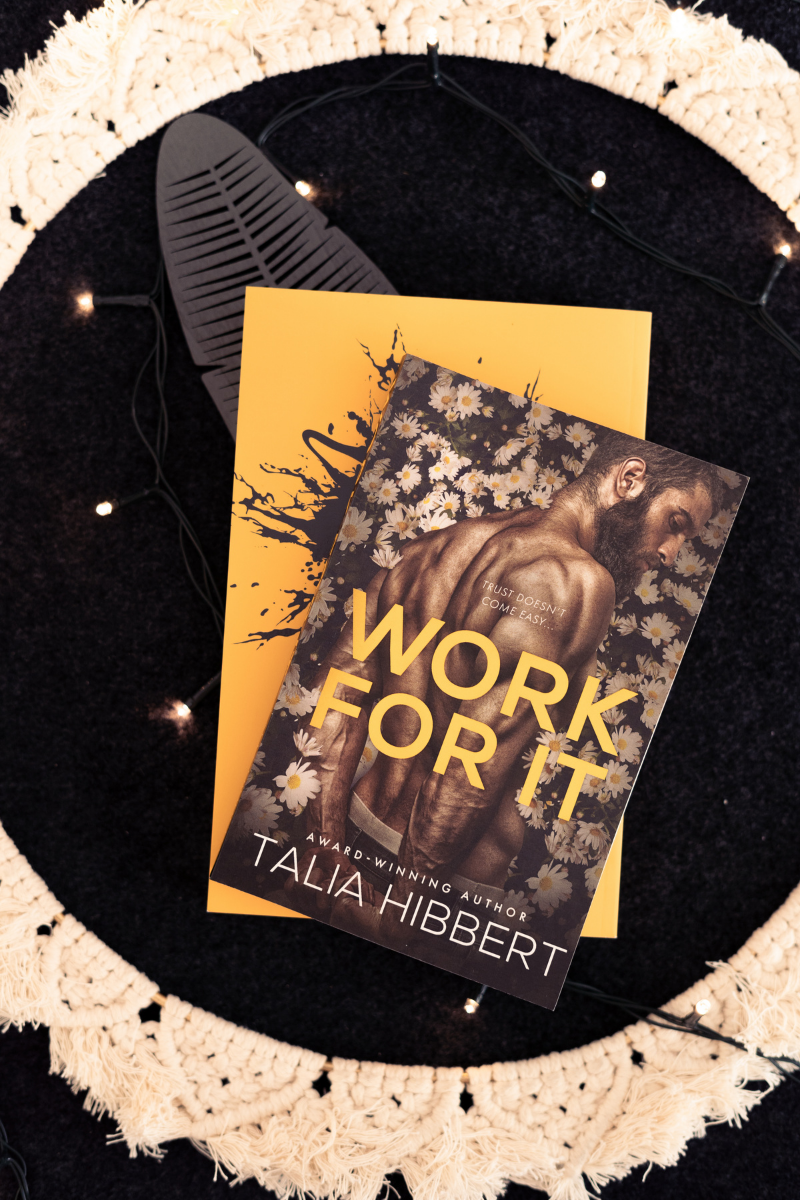 Work for it
Inhalt:
Info: Work for it ist die queere Lovestory von Talia Hibbert
Between men like us, trust doesn't come easy.
In this village, I'm an outcast: Griffin Everett, the scowling giant who prefers plants to people. Then I meet Keynes, a stranger from the city who's everything I'm not: sharp-tongued, sophisticated, beautiful. Free. For a few precious moments in a dark alleyway, he's also mine, hot and sweet under the stars… until he crushes me like dirt beneath his designer boot.
When the prettiest man I've ever hated shows up at my job the next day, I'm not sure if I want to strangle him or drag him into bed. Actually-I think I want both. But Keynes isn't here for the likes of me: he makes that painfully clear. With everyone else at work, he's all gorgeous, glittering charm-but when I get too close, he turns vicious.
And yet, I can't stay away. Because there's something about this ice king that sets me on fire, a secret vulnerability that makes my chest ache. I'll do whatever it takes to sneak past his walls and see the real man again.
The last thing I expect is for that man to ruin me.
Kurzinfo zu "Work for it":
Sprache: Englisch
Erscheinungsjahr: 2020
Seitenzahl: 272 Seiten
Vielleicht hast du ja jetzt etwas Lust bekommen, demnächst mal eine der heißen Lovestories von Talia Hibbert zu lesen.
Ich wünsche dir auf jeden Fall viel Spaß dabei,
Deine